UC Davis Chancellor Gary S. May and his wife, LeShelle, recently switched the light bulbs in the Chancellor's residence to LEDs as part of the University of California Million LED Challenge.
The University of California is spearheading a statewide effort to advance the purchase of 1 million high-quality, energy-efficient light bulbs for campus buildings and residences across the state. Under the program, all UC students, staff, faculty and alumni can purchase light bulbs at nearly half the price of online competitors.
"It was easy to make the switch," said Chancellor May. "These are high-quality lights that will help reduce our energy use and carbon footprint."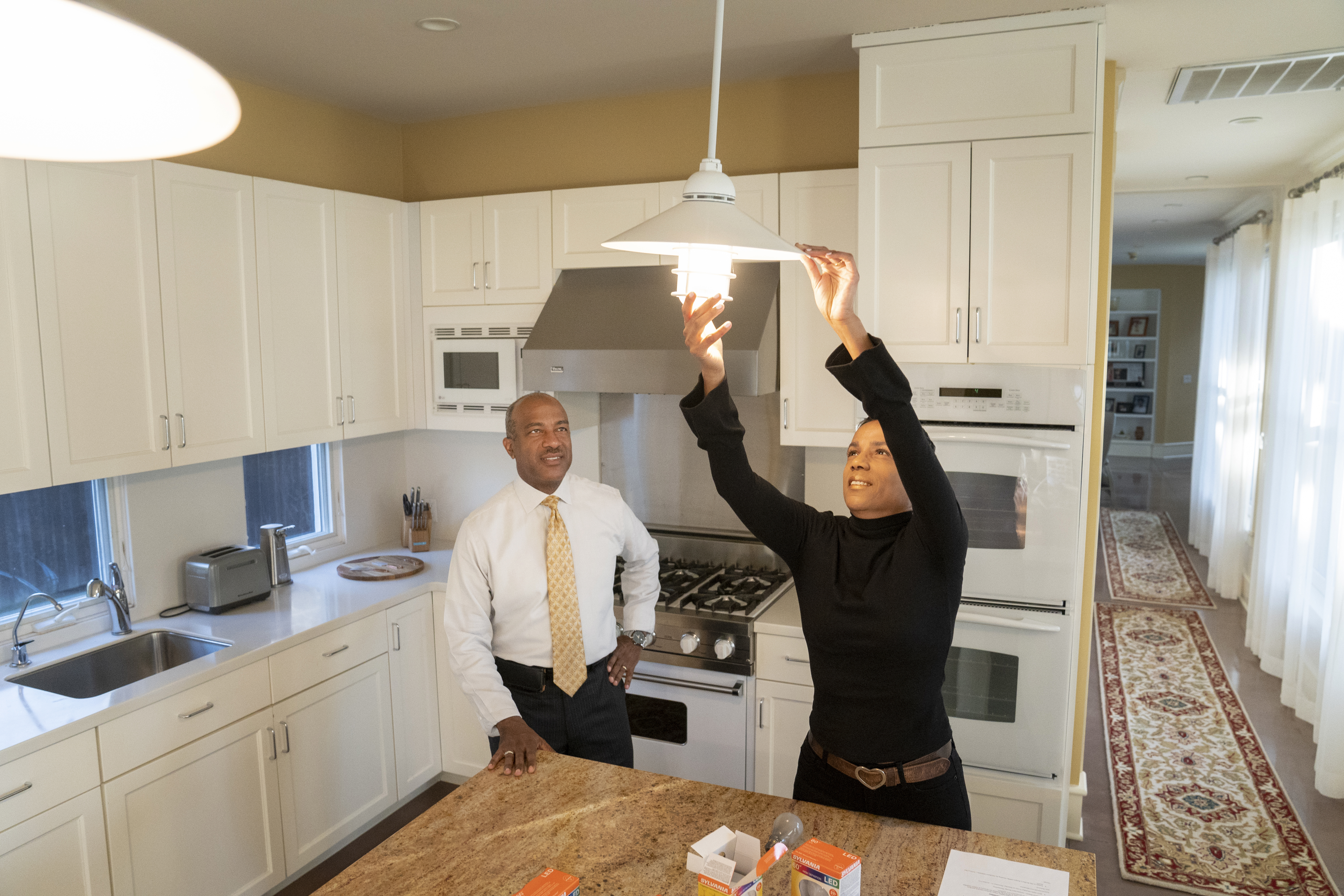 Read more about the Million LED Challenge and the Mays lighting update here.